Butterfly Life Cycle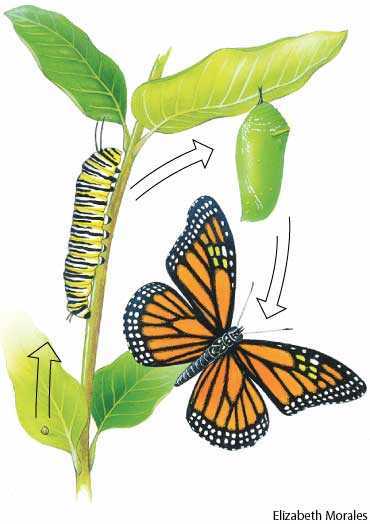 Butterfly Life Cycle


the phases or changes that an insect goes through from the egg stage until its death as an adult.. Butterflies undergo a complete metamorphosis while going through four different stages:
Egg: The first stage of a butterfly is the egg which is laid on the leaf of a plant.
Larva: The larva is the stage that immediately follows after the egg hatches. It starts feeding on the leaves and flowers and continues feeding on them. It undergoes a massive change in growth as well as shape.
Pupa: It grows into a pupa which is the resting stage.
Adult: This is the final stage, which is the beautiful flying adult.